Systems for professional training
PLUTEUS® – CQB SYSTEM
The new dimension for tactical 360 ° training in a sharp shot – developed by professionals for professionals. Based on our many years of operational experience and close cooperation with special units, we have developed the "PLUTEUS®" CQB system. The mobile and tool-free CQB system enables unprecedented variable training in sharp shots.
Any floor plan is possible – tactical locations can be recreated and trained realistically.
Tactical team action when entering buildings, rooms and corridors (room clearing).
In Germany and Europe, the tactical CQB training was previously reserved for the police special forces and the military. Due to the changed threat situation, the requirements for the training of police forces are also changing.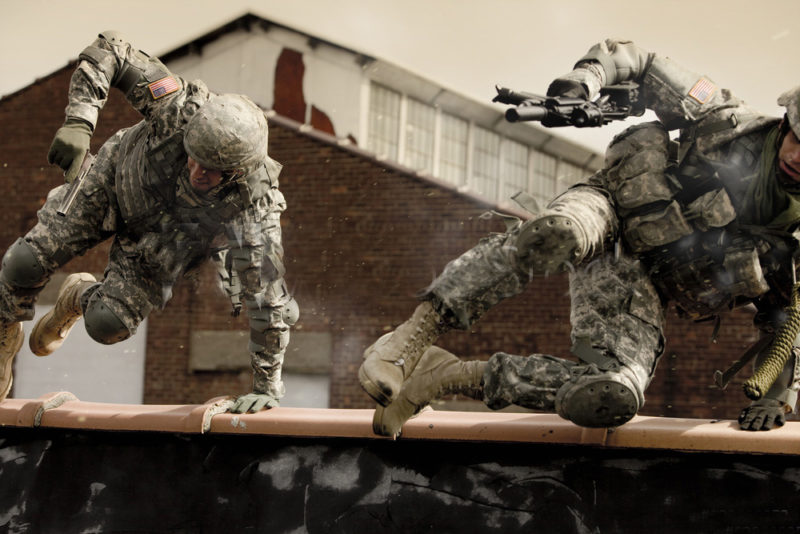 Currently and in the coming years, the concepts of shooting training will have to change and adapt. The PLUTEUS®-CQB system was developed for this to enable a quick and safe option for training in the room. The new requirements for the shooters are the shorter combat distance (less than 25 meters) and the reaction speed.
Over the past few years, many armed forces have gained tactical experience in the areas of urban warfare (warfare in built-up areas) and MOUT (military operations on urbanized terrain). These findings have been implemented in the exercise concepts for Close Quarters Combat (CQC), Close Quarters Battle (CQB) and Close Quarters Marksmanship (CQM).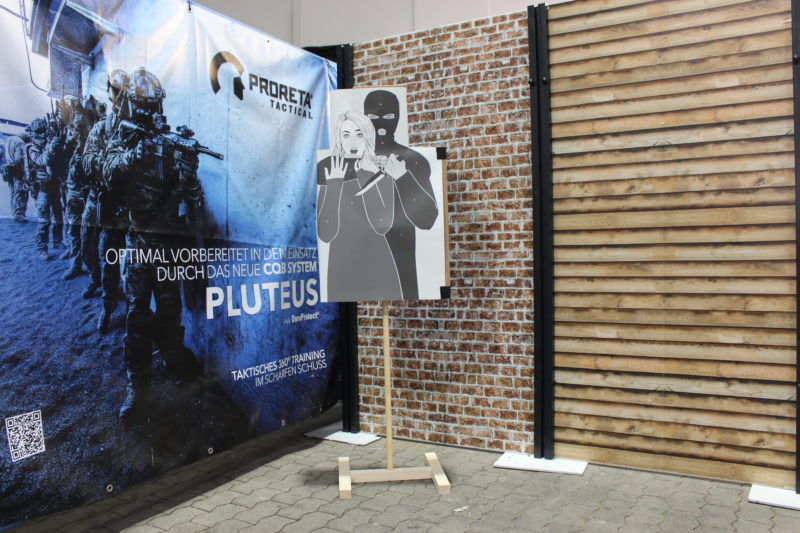 Shot & reaction training
Reactive 3D targets
The times when rigid cardboard mates are shot are over. The emergency services have to train as close as possible to the action and need reactive goals that also show an optical response when an impact hit is achieved. Therefore, a reactive target was developed that is inexpensive and easy to use. The shooter fights the target until it hits the ground. It is suitable for use in a sharp shot or for training ammunition such as UTM and FX.
Realistic training environments
Cardboard furniture
Emergency personnel also have to train as close as possible to the upcoming operational scenarios, and we offer the perfect solution. With deceptively real-looking cardboard furniture, which is well suited to quickly transforming the local conditions, it can be used to wonderfully illustrate operational situations that, on the one hand, train flexibility and, on the other, create a real living environment. The training staff can react quickly and completely change an apartment in minutes. The furniture is based on cardboard boxes which, provided with the appropriate decors, simulate many different furnishings.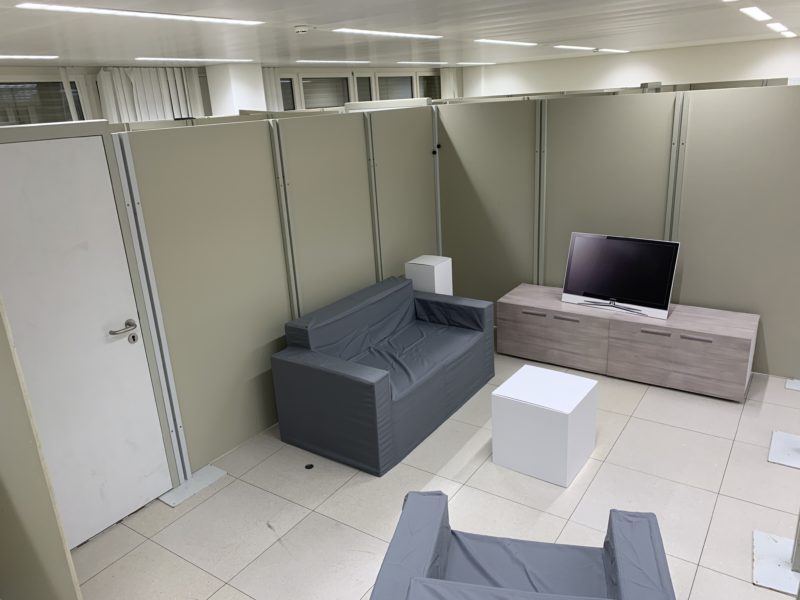 Blasting & penetration exercises
Special doors